Medical Blood Pressure Monitor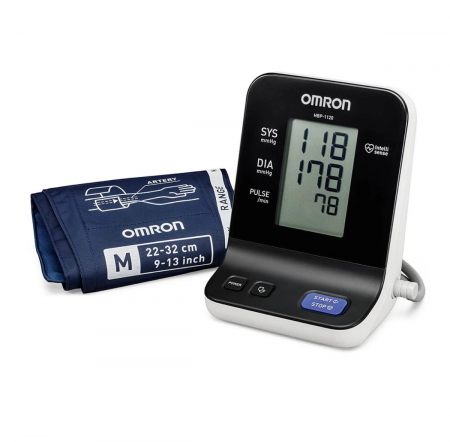 Professional Blood Pressure Monitor HBP-1100HBP-1100
Designed for routine blood pressure monitor measurements. Enhanced usability for nurses carrying the device from bed to bed and continuous blood pressure measurements.

• Dual measurement mode
User can choose from two measurement modes: oscillometric measurement and auscultation method with the latter using stethoscope.

• Zero Indicator Function
Provides medical professional with the added assurance on the device's pressure accuracy. The indicator lights when 'zero calibration' is being performed prior to blood pressure measurement. The device displays "OK" sign when it is ready for measurement.

• 5 cuff sizes available for measurement
Cuff sizes available for use on different arm circumference:
XL: 42-50cm, L: 32-42cm, M: 22-32cm, S:17-22cm, SS:12-18cm

• Simple operation
Large start button with 2 other buttons for auscultation and power on/off. The device realizes simple and enhanced usability at the same time.

• Compact design
• Easy maintenance
The device and cuffs can be cleaned easily with a soft cloth moistened with alcohol.